Victorian Stevens & Williams Peachblow Glass Vase with Applied Floral Decoration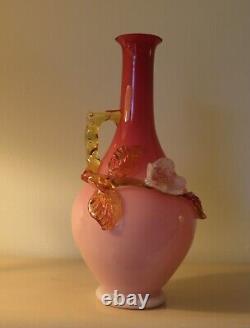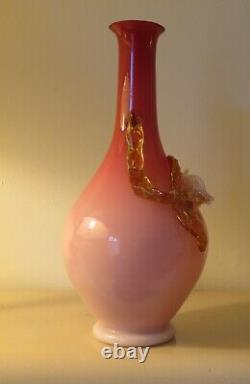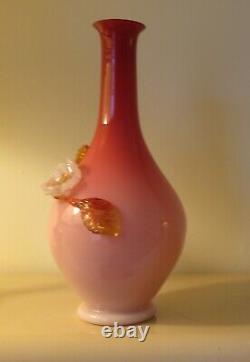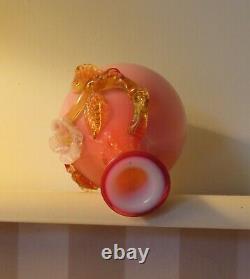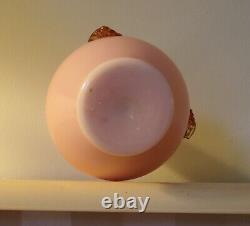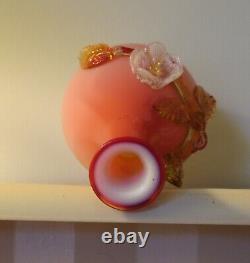 We are pleased to offer this 8 & 1/2 tall Stevens & Williams Peachblow Vase with applied decoration of leaves and a white flower. The Vase is from the Victorian period and is part of a small Victorian Glass collection which we recently acquired. The Vase is made of a white opaque glass with a cased overlay of shaded pink glass with applied amber glass decoration. It is in excellent used condition with no damage or signs of wear.
The decoration is applied in a way that permits it to be used a s a handle.