Victorian Peachblow Glass Vase Pink Enameled 10.5 Gold Gilt by Thomas Webb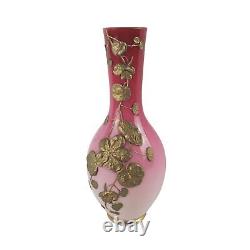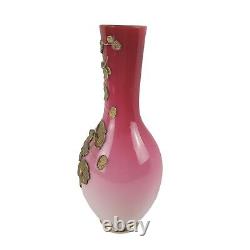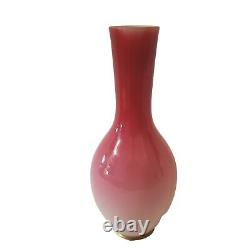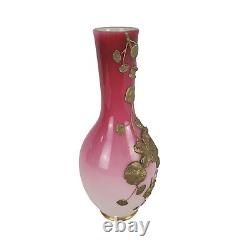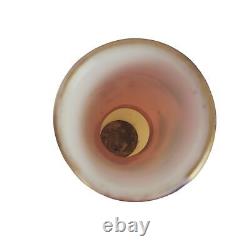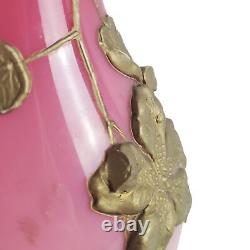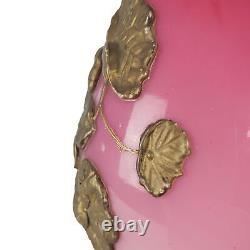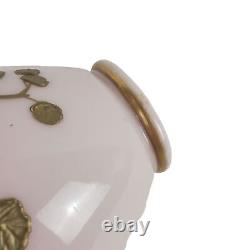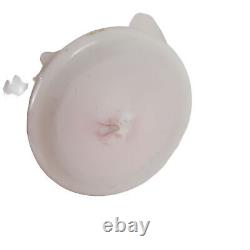 Thomas Webb Peachblow Glass Case Gold Gilt Enameled Pink Vase Victorian 10.5 Up for sale is this BEAUTIFUL PEACHBLOW Mt. Washington/Thomas Webb era antique vase made in the late 1800's. This vase is cased glass. It is white on the interior and the exterior is a darker pink to a lighter pink which was called Peachblow by the company. The ELABORATE gold decoration on the vase is decorated with flowers and leaves.
The vase stands almost 11" tall and measures 4.5" diameter at it's widest point. The enameling is unbelievably beautiful and elaborate. There is one flower petal that might have chipped and been painted over, but I can't tell for sure, please view pictures closely. This is a gorgeous statement piece!