THOMAS WEBB Carved English Cameo Art Glass Vase 6-1/4 Floral Decorations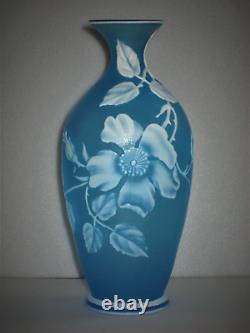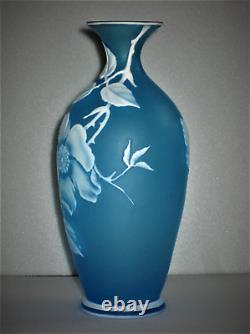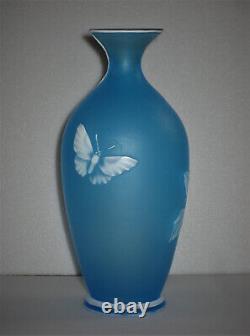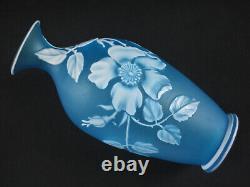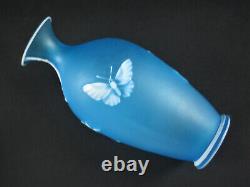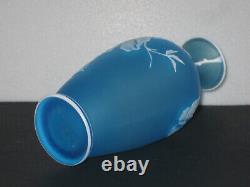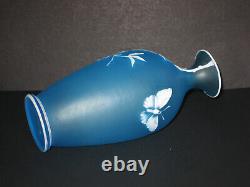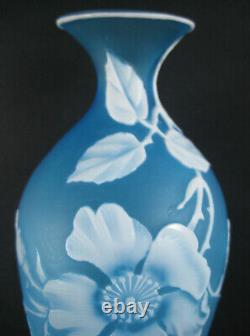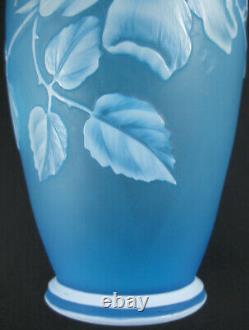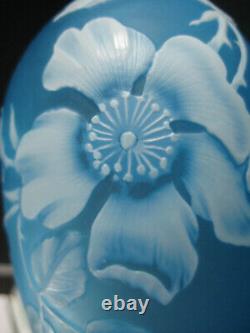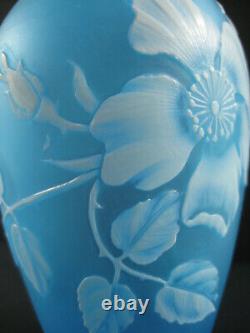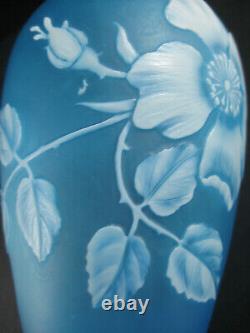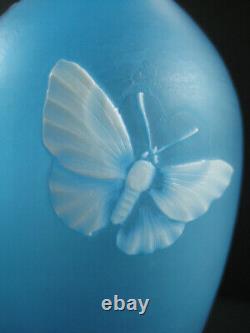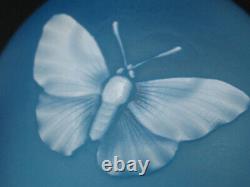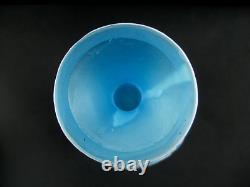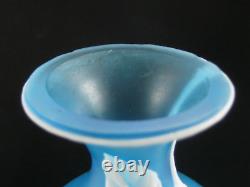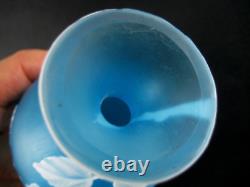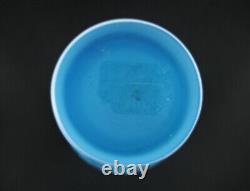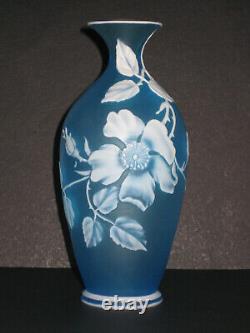 THOMAS WEBB - Carved English Cameo Art Glass Vase - 6-1/4 Blue Color - Floral Decorations - c. We are pleased to offer from our personal collection this Thomas Webb English Cameo Art Glass vase. The vase features a hand carved rose flower, bud, stems and foliage on a lovely blue color ground. This finely carved piece includes a butterfly on the backside. The handsome bottle shape with its narrow neck lends itself well to the floral design. There is a polished concave pontil as well as a flat polished base on the underside. The vase is unsigned, but the attribution is most likely Thomas Webb. The piece is in excellent condition and free of any issues. It has only been cabinet displayed during our ownership. A nice addition to any collection of English Cameo Art Glass! Please take the time to carefully examine all the photographs for more details. The vase stands approximately 6-1/4" tall and measures 2-3/4" wide at the widest portion of the body. The glass vase weighs approximately 9 ounces. All measurements are approximate, but close. We carefully examined this item. NO Chips, Cracks, Nicks, Stains, Repairs or Restorations were noted. On the top of the rim are some bubbles around the perimeter that have be ground flat in the manufacturing of this piece (see photographs).
They are mentioned for accuracy. Please remember you are purchasing antique glass. Minor manufacturing faults bubbles, sand, etc. Are normal for this period of glass, much different than modern production pieces today. Please take the time to carefully review all the photographs for more details.
We do our best to photograph, describe and mention any issues with each of the items we sell. We are always happy to answer your questions, update our listing or send additional photographs upon request. All Custom Forms will be completed correctly. Invoice must be paid within 3 days from the end of the sale.