Stevens & Williams Peachblow Uranium Applied Floral Vase Antique Victorian Glass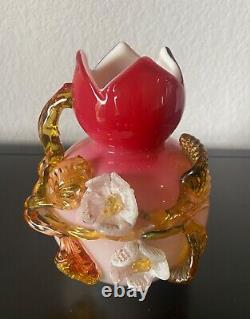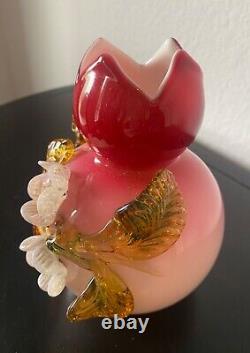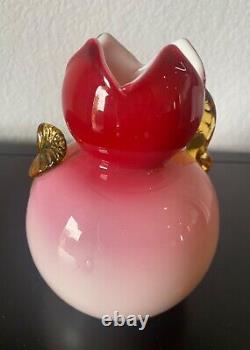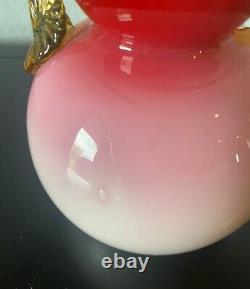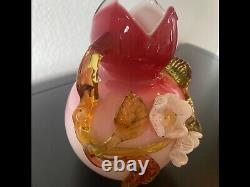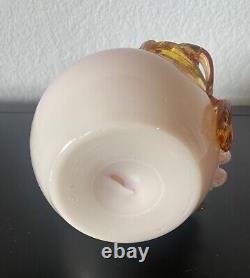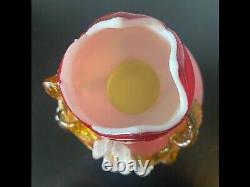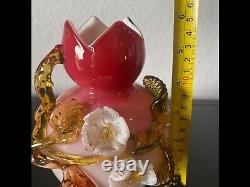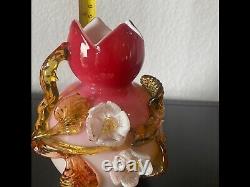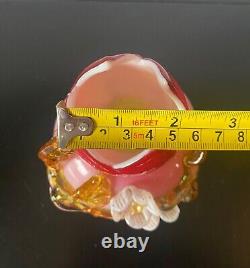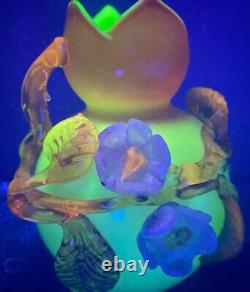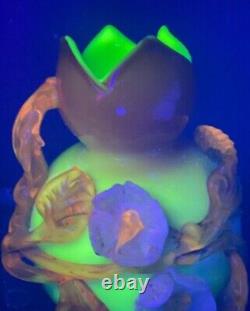 Peachblow with Amber and White Applied Floral and Amber. Measurements: 6" high, 4" diameter, 2 1/4 rim. There is a tiny air bubble on the back of the vase, see pictures for detail. Piece is free of chips, cracks and fleabites including the applied decorations. The casing is superb with the only notable flaw being an encased bubble on the reverse.
The interior is very clean with no notable scratches or marks from use or storage. The amber glass is wonderfully clear with an orange glow under UV light. The vase is in the Matsu-No-Ke style developed by Fredrick Carter at Stevens & Williams in 1884, except with amber applied decor and a white floral Matsu-No-Ke is applied crystal. It features Japanesque applied flowers, stems and leaves and is generally found on baskets and vases. This vase has a wonderful oval body and unique rim on Stevens & Williams peachblow. It's a beautiful vase, perfect for any Victorian decor or antique art glass collection.