Short pinched Bulbous Gilt Glass Vase by Mont Joye, Legras, C1904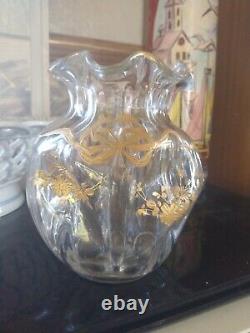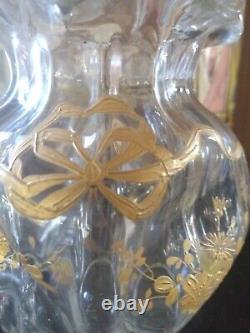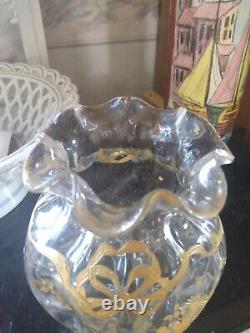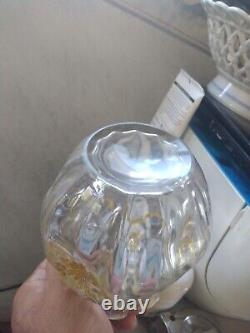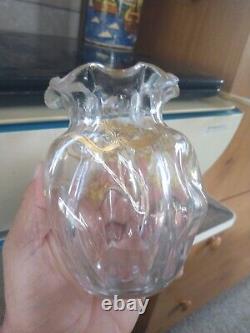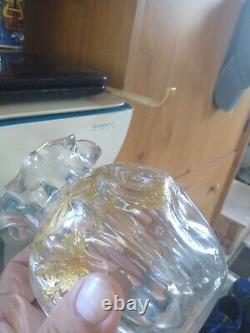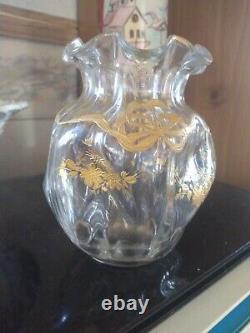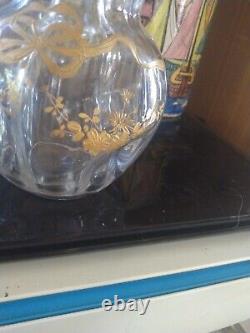 Short pinched body Bulbous Gold Gilt Vase C1904. This little vase stands 5 inches tall.
It has fine bow tie and flowers gold hand painted decoration on a fluted interior body along with a polished pontil. No chips or cracks but you can run your finger nail around the top pulled gold edge and feel two very tiny burrs or flea bites but they are so small you may need a loop to see them. Some gold on rim is worn.