Mt. Washington RAINBOW Satin Art Glass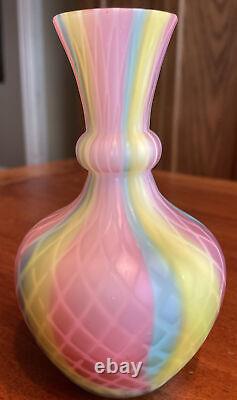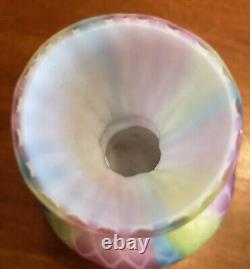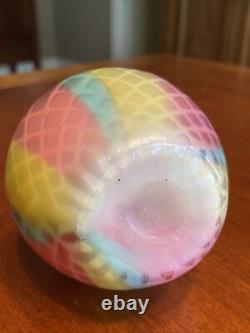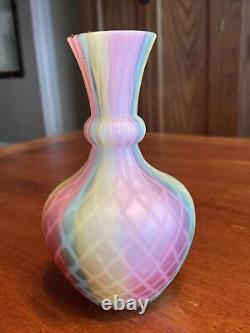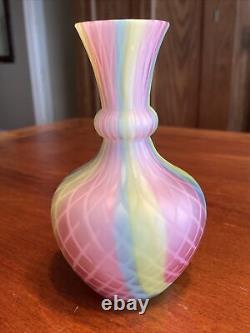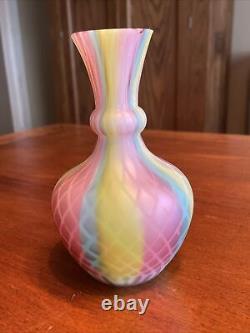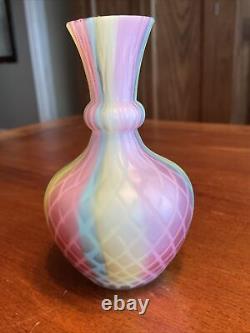 This exquisite vintage vase is a true gem that will add a touch of Victorian elegance to any room. Made of hand-blown glass, it features a beautiful Rainbow Satin finish that shimmers in the light, making it a perfect decorative piece. Measuring 5-3/4 in height and with a width that varies according to its unique shape, it is a one-of-a-kind item that will stand out in any collection.
With its intricate details and stunning finish, it is a testament to the artistry and skill of its creators. Whether you're a collector or simply looking to add a touch of vintage charm to your home, this Mt. Washington RAINBOW Satin Art Glass vase is a must-have item.