Hobbs Brockunier Wheeling Peach Blow Bud Vase-Victorian-Glossy Stick Vase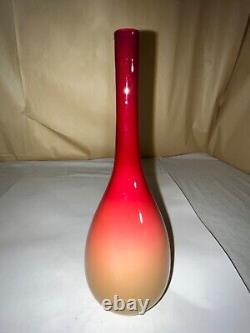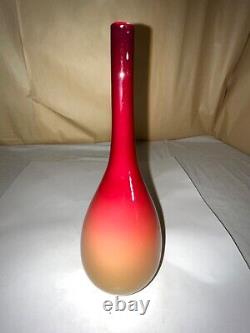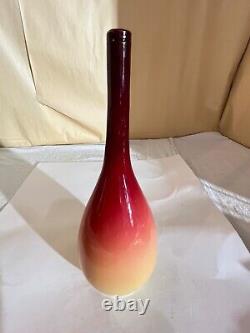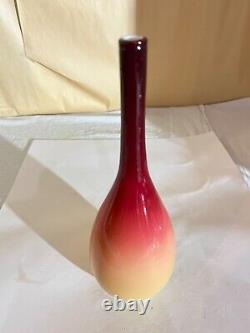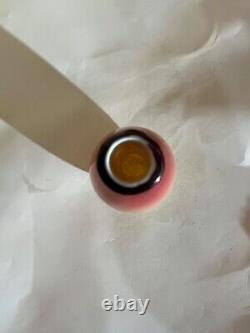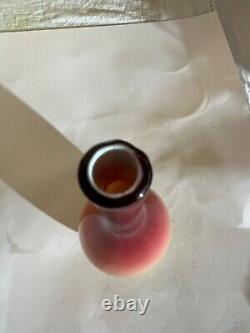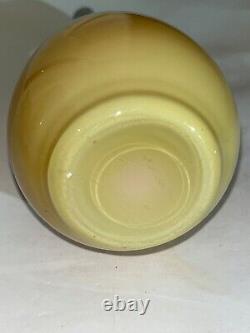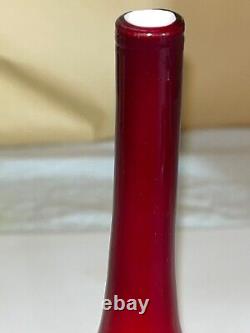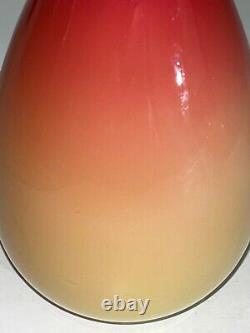 Possibly the most famous glass produced by the Hobbs Brockunier Co of Wheeling, West Virginia was the wheeling peachblow line produced during the last quarter of the 19th century. This line was basically amberina glass cased with an interior opaque white layer. The company produced this line with both a matte/satin as well as a glossy finish. Both are striking in their appearance.
This elegant bud vase has the darkest of cranberry color at the tiny opening gradually lightning to a pale cranberry with the base finishing off in a soft amber hue. The surface has a wonderful glossy finish revealing the variations of color.
The stick vase measures 8 3/4" tall, 1/2" across the top opening and approximately 3 across the broadest part of the bulbous base. In factory original condition showing no chips, cracks, damage or repairs. Upon inspection, I can feel the slightest roughness on the top inside rim due to the manufacturing process.
No detraction, just mentioned for accuracy. An exquisite example of Victorian art glass produced here in America. Please view all pictures as they are considered part of the description. Please check back to my listings often as I will be posting numerous fine examples of glass, pottery and porcelain in the near future.