Hobbs Brockunier Art Glass Cranberry Optic Swirl Splatter Vase with Mica 10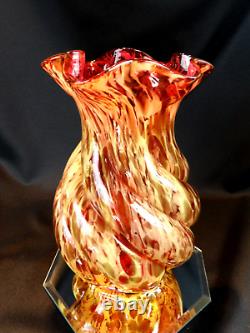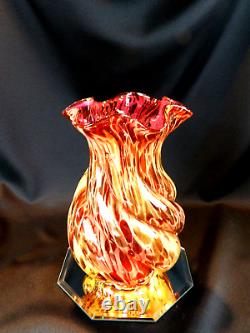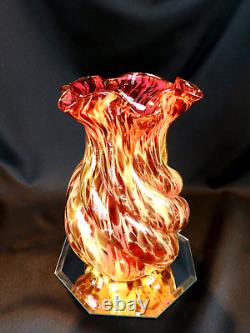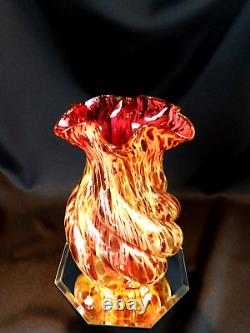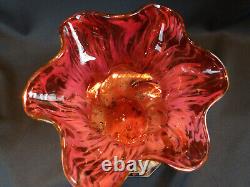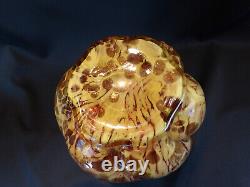 Today we're offering a gorgeous, cranberry spatter vase, made by the Hobbs Brockunier glass company, circa late 1800's. The pattern is an optic swirl. The "spatter" is a light, yellowy-caramel color with sparkling gold mica flakes throughout - it is so beautiful! The pontil is is inverted and polished. It stands 10" tall and 6" across the mouth.
The condition is very good with no chips, cracks or repairs that we can find.