Authentic Antique Enamelled Cranberry Glass Handkerchief Vase, Perhaps Mont Joye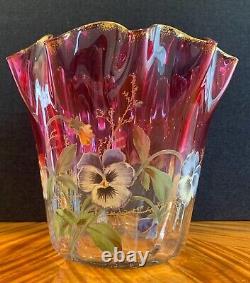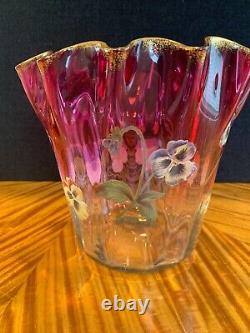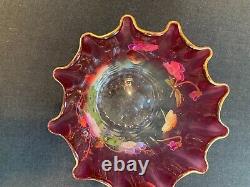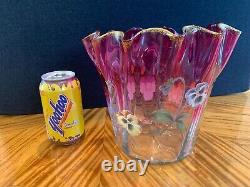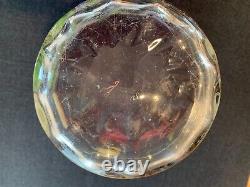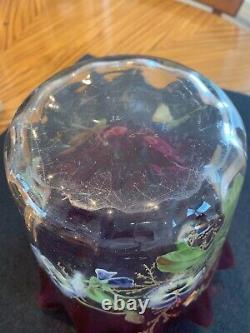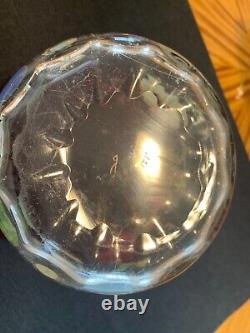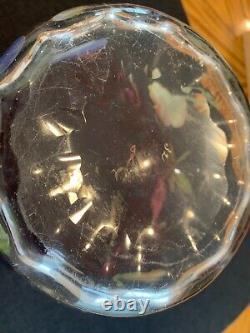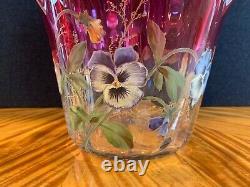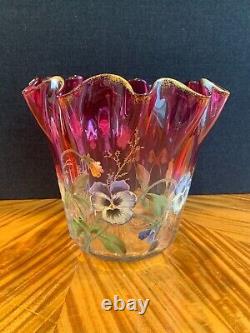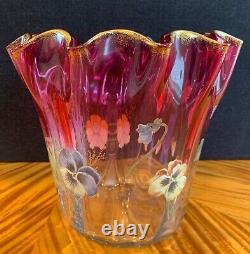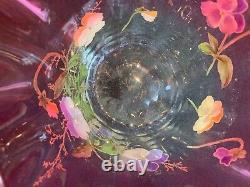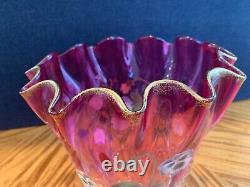 BEAUTIFUL PIECE OF ANTIQUE HAND PAINTED ENAMELLED CRANBERRY GLASS HANDKERCHIEF VASE. FLORAL DESIGN AROUND ENTIRE VASE, MEASURES APPOROXIMATELY 7 1/2 INCHES (19CM) IN HEIGHT X 8 1/2 INCHES. (21.5CM) IN DIAMETER AT THE TOP OF THE VASE. BEAUTIFUL PIECE OF CRANBERRY GLASS IN AN UNCOMMON FORM. CONDITION IS GOOD WITH NO CHIPS, CRACKS OR FLEABITES BUT THERE ARE SCRATCHES TO THE BOTTOM OF THE VASE WHERE IT MAKES CONTACT WITH A SURFACE.
PLEASE REVIEW PHOTOS, VIDEO AND ASK ANY QUESTIONS.