Antique Palais Royal French Ormolu Gilt Vanity Glass Compote Tazza Stand Vase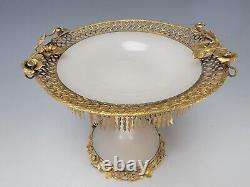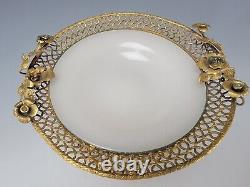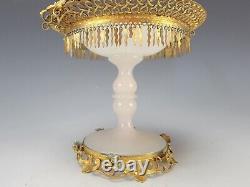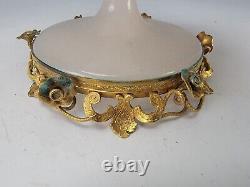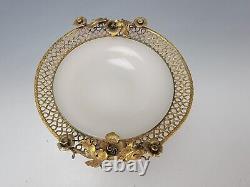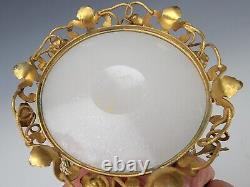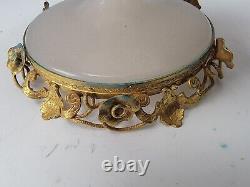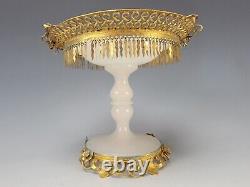 At least 160 years old fine ormolu flowers and icicles compote in overall excellent condition. Stellar quality and rather ornate floral basket trim on fine opaline glass. Probably a vanity tray or stand for rings or jewelry.... Some greening which can probably be cleaned and several missing icicles which do not detract from the fabulous floral ormolu. Finely polished pontil on opaline base.
Probably Baccarat or St Louis. About 6" tall and 6" across the top.