Antique Bohemian Moser Glass Vase Emerald Green Handpainted Enamel Scroll 10.75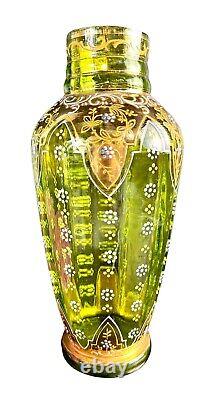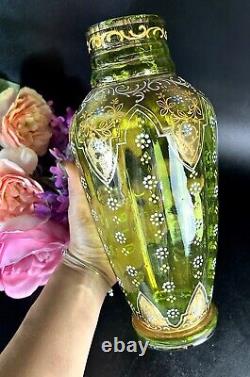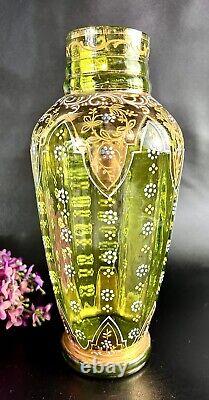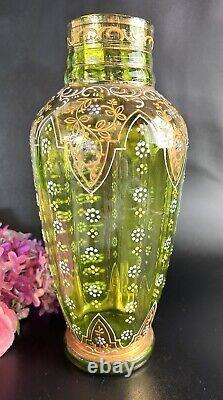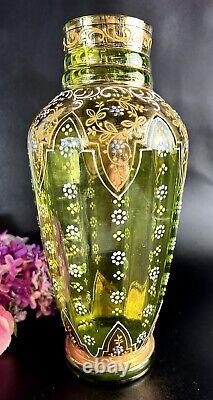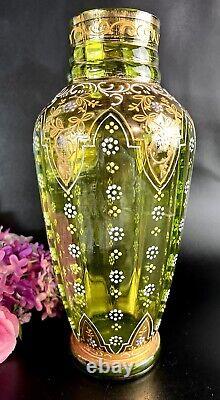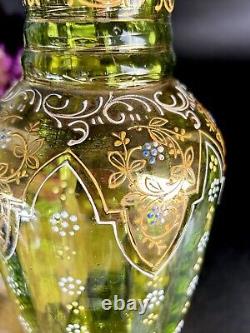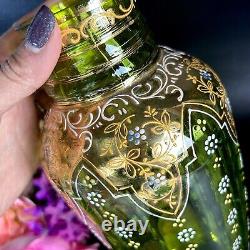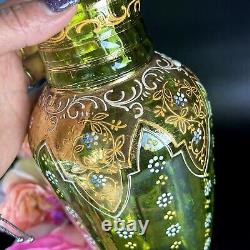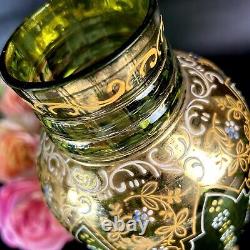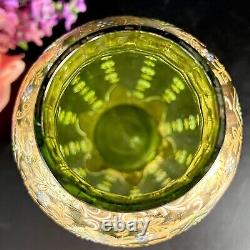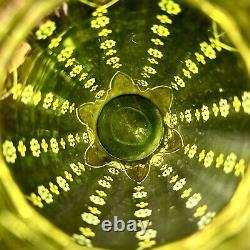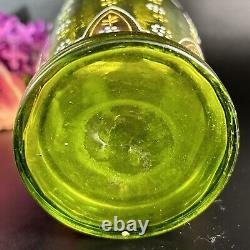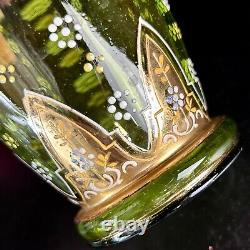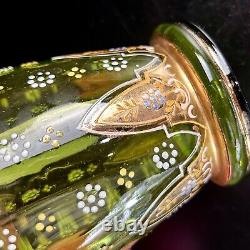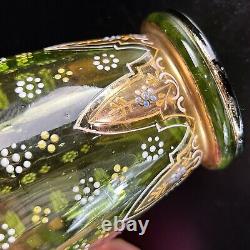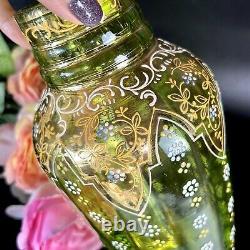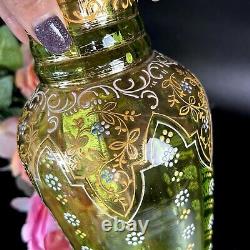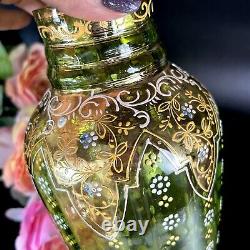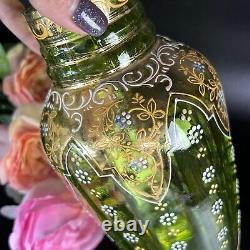 Lovely, antique bohemian Moser or Moser style hand blown glass vase. This beautiful piece features emerald green glass with enamel scrolls and gilded sections on the top and the bottom parts. Measures 10.75H - it's a nice size piece. Good condition - typical wear and use marks, minor scratches.
No cracks or repairs noted. There is west to gilded sections. To the best of my knowledge this vase was made sometime late 19th century.