Antique Bohemian Harrach Hand Painted Enamels on a Black Glass Vase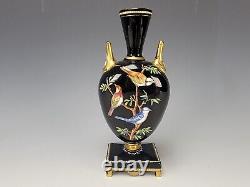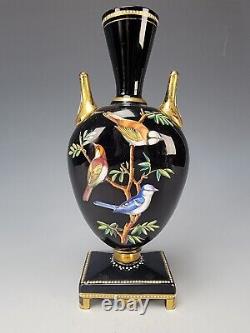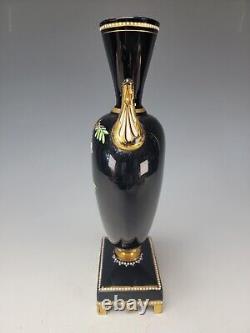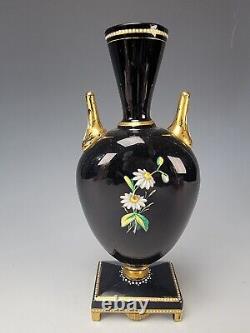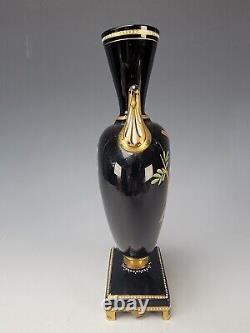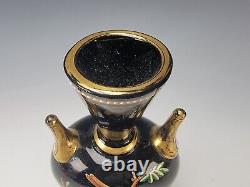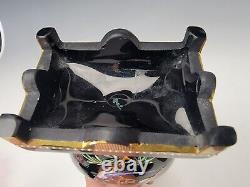 Fantastic Harrach hand painted glass vase most likely from the c1870s. A nice larger example at about 10" tall and 4 5/8" wide..... Nice larger and colorful painting of birds on a branch on one side, and a simple daisy on the other. Really excellent condition with chips, cracks or repairs.
Some gilt rubbing at worst. Sides are cut, beveled, polished, and gilt and enamel decorations also. Let the photos do the talking here. Even the underside of the base is hand carved glass.....
The work that went into making this quality of artistic glass boggles me sometimes....