Antique Art Deco Nouveau Victorian Glass Chrome Green Ceiling Light Fixture Vtg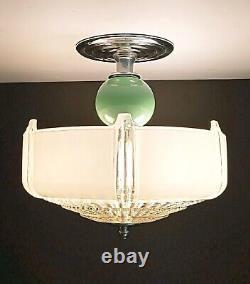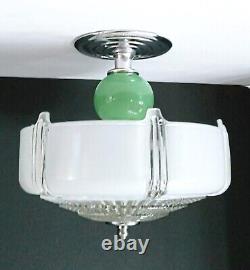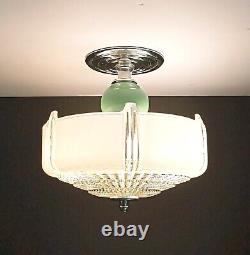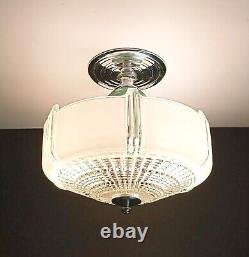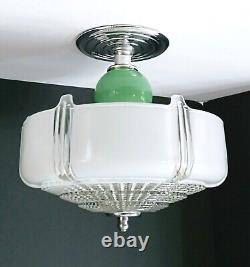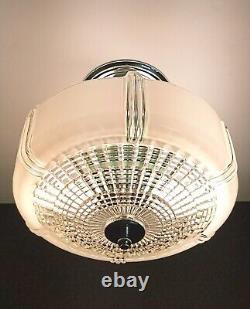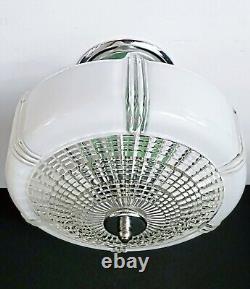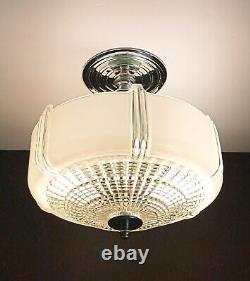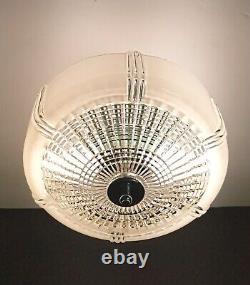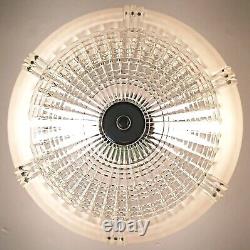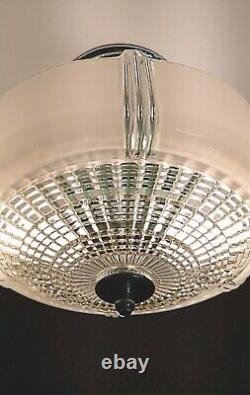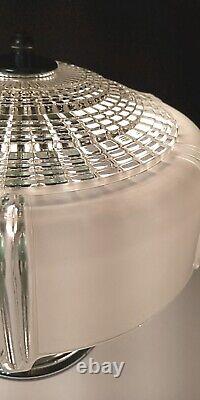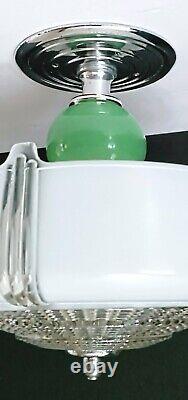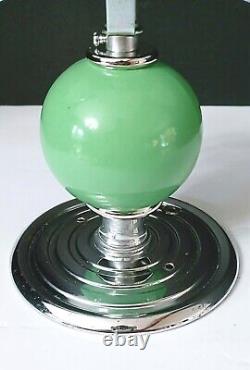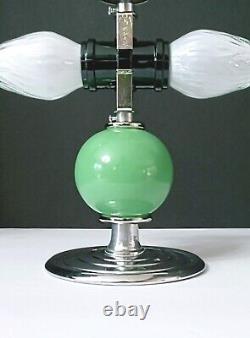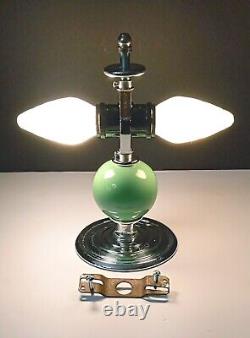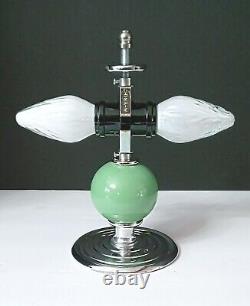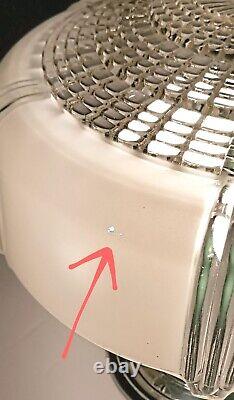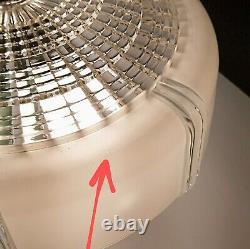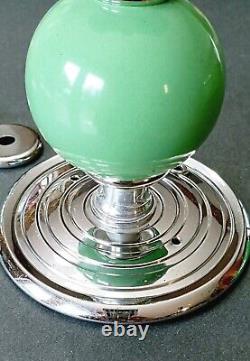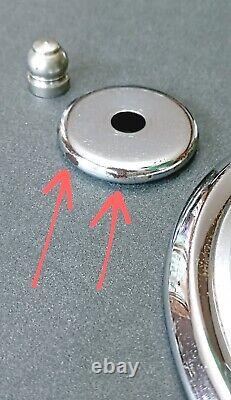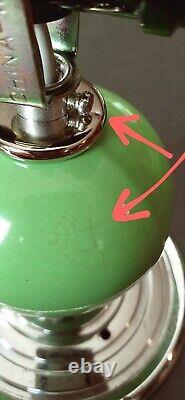 Antique 1930s-40s Art Deco Ceiling Light. Very unique Retro antique white enameled & clear glass art deco green orb ceiling light fixture. The antique glass globe is in good condition, there are a few small scrape specs in the white enameling in some areas and some slight chips/checks in the top rim from decades of use (Please use photos and zoom for reference), but overall good condition for the age. The chrome ceiling cap is extremely unique with a deco circular motif. There is some patina scattered on the chrome cap as well as slight swirling and scratches and slight impressions were the mounting screws go through the cap into the ceiling box, the ceiling facing side of the cap has a good bit of patina as well.
The light works great and is original with the exception of a new updated 2 bulb socket cluster and wires and a few pieces of hardware that needed replaced. The green orb is ceramic with a very shiny green glaze and is a fabulous accent. There is some age checking in the glaze (pictured). The light has been extensively cleaned and polished back too a beautiful shine. There is a manufactured hole in the celing cap which was most likely a pull cord access at one time. This Fixture is an absolute fabulous design sure to turn heads and spark conversations every time. The fixture is circa 70-80 years old so there are imperfections scattered throughout as you would expect but overall a wonderful surviving piece of functional art from the great Art Deco era.
The light is medium sized measuring 9 1/2" inches tall x 10" inches diameter. NOTE - The fixture holds standard size bulbs but will need to be the short stubby style or the tapered bulbs as in the photos fit in the shade well. There is room for adjustment on the finial post if you wanted to experiment with different types of bulbs. Sorry bulbs pictured not included.
The light is in good working order. Any upgrades or further restorations would be to the new owners discretion.