2 Victorian Mantle Lusters Cranberry/ Red Cut To Clear 16 Crystal Prisms 10.75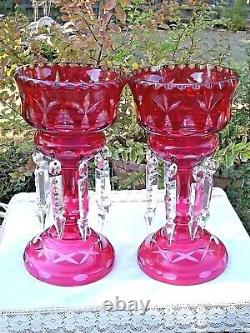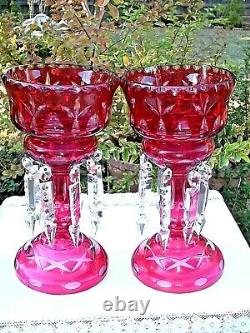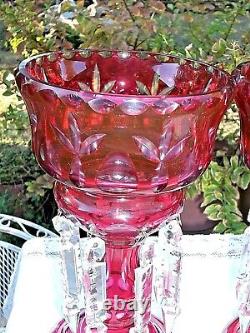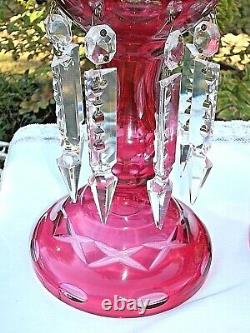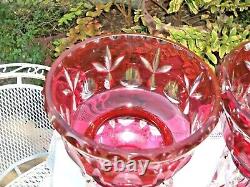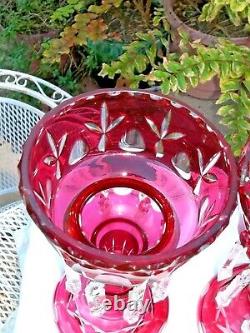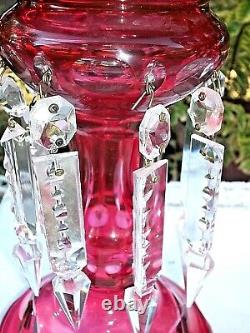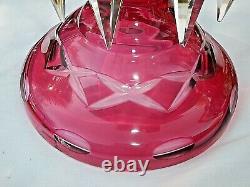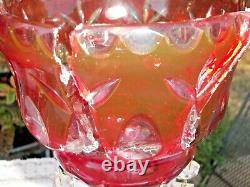 PAIR MANTLE LUSTERS in CRANBERRY / RED CUT TO CLEAR WITH 16 PRISMS. The luster are made of thick glass in cranberry color on the inside with a design of cut to clear. There are 8 crystal prisms in each luster, measures 5" long and almost 1" wide. One luster has been broken and repaired.
The other luster is in very good condition.