19th-C Victorian Bohemian Art Glass Vase Of Cherub Putti Angel by Josef Ahne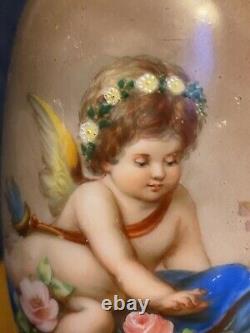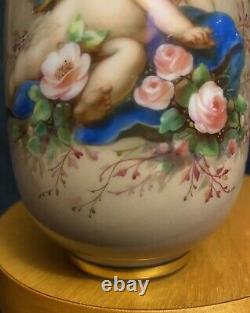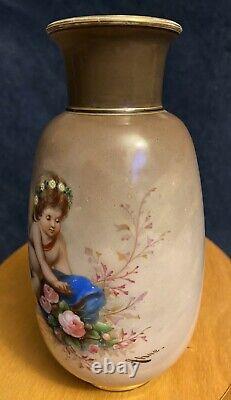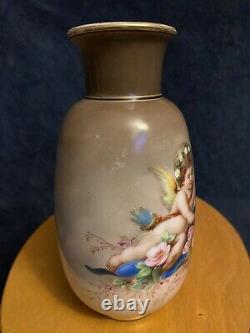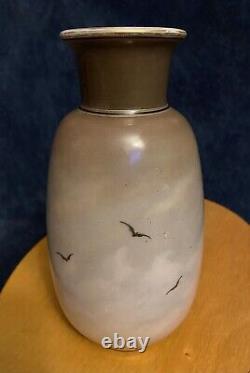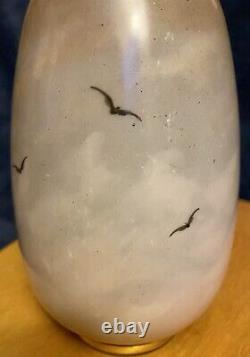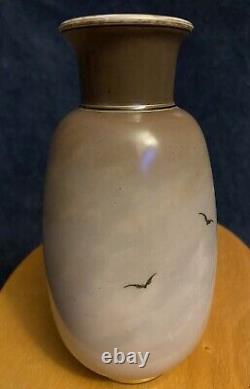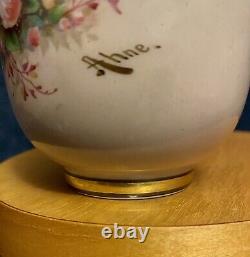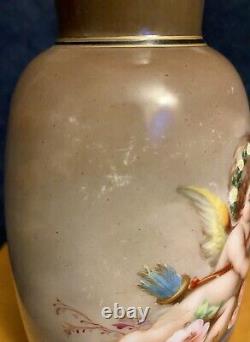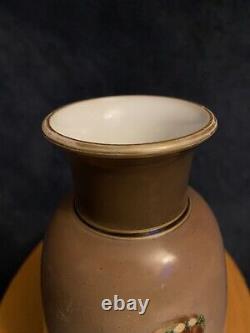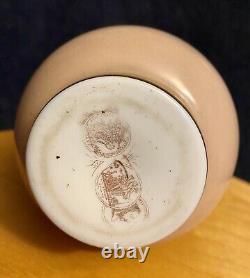 This listing is for a lovely antique opaline glass vase. This rare piece was hand enameled in the late 19th Century by Josef Ahne in his Bohemian studio.
On one side of the vase is a charming putti cherub angel among wonderfully detailed foliage. The foliage has roses and hollyhocks, with branches and leaves in shades of green, brown and blue.
In her lively wisps of brown hair she wears a ribbon of flowers with raised luster dots. Three birds can be seen in flight in the clouds on the reverse. Both the foot and rim are finished in gold luster.
The "Ahne" signature is on the lower right. On the base of this vase is one of their rare marks showing a sequence of the exhibition awards they won, including the Paris Exposition in 1873. While this remarkable piece has no chips, cracks, breaks or restoration; the gilded rim is worn, and there are other blemishes as shown in the photos. It is still quite vibrant and beautiful. It measures approximately 7.5" high x 3.75" diameter.
Classically trained at the Baccarat Institute, he decorated Opaline glass that painted scenes from Italian and German paintings. His artwork won the bronze Medal at the Paris Exposition in 1873, as well as other exhibitions. View photos for any condition issues.