0-07 Art Glass Enamel Paint Vase- Antique Greek Goddess Wine Frosted Emerald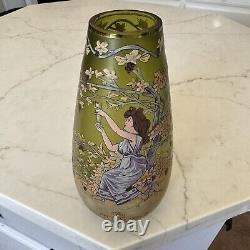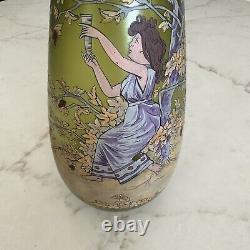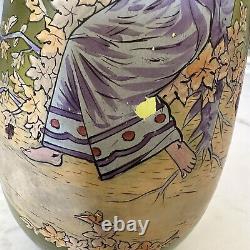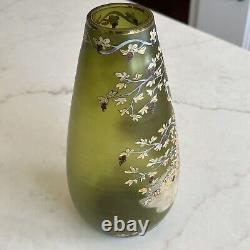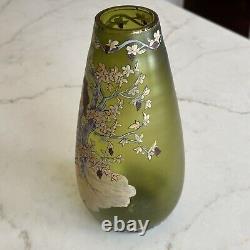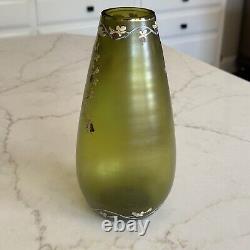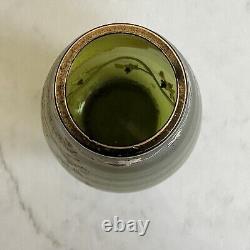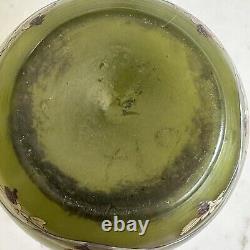 This is a gorgeous Antique, Frosted Emerald Green, Blown Glass and Hand Enamel Painted Glass Vase. The theme depicts Amphictyonis, the Greek Goddess of Wine. This Classical Scene was Enamel painted with detail.
The top of the rim has gold around it.. Some has been worn off due to age and usage. A small spot of paint is missing on the goddess dress (review pictures). The number "15" is marked on the bottom of the vase. No chips, cracks or breaks to the glass.
The Vase measures approximately 8 1/2 tall.